In the Words of Chesapeake
Making Connections Help Us Experience What's Possible
March 16, 2018
It happens all too often; you notice something, think to yourself, "Oh that's interesting" and move on. Perhaps you see someone wearing a broach that reminds you of your grandmother and you smile to yourself. You notice someone's tattoo and wonder about it's significance. Or you hear an accent and think of your family living far away. Often we don't say anything, perhaps out of respect for an individual's privacy. But sometimes, when we do stop and comment, it's that one small connection that leads to an amazing experience.
Jodi Minkoff, Director of Sales at the DoubleTree by Hilton Philadelphia Airport, was walking through the hotel's restaurant and noticed an older couple sitting together, the woman wearing a Philadelphia Flyers jersey. Jodi, being a Flyers fan herself, stopped to speak with them. During the conversation Jodi learned that the woman,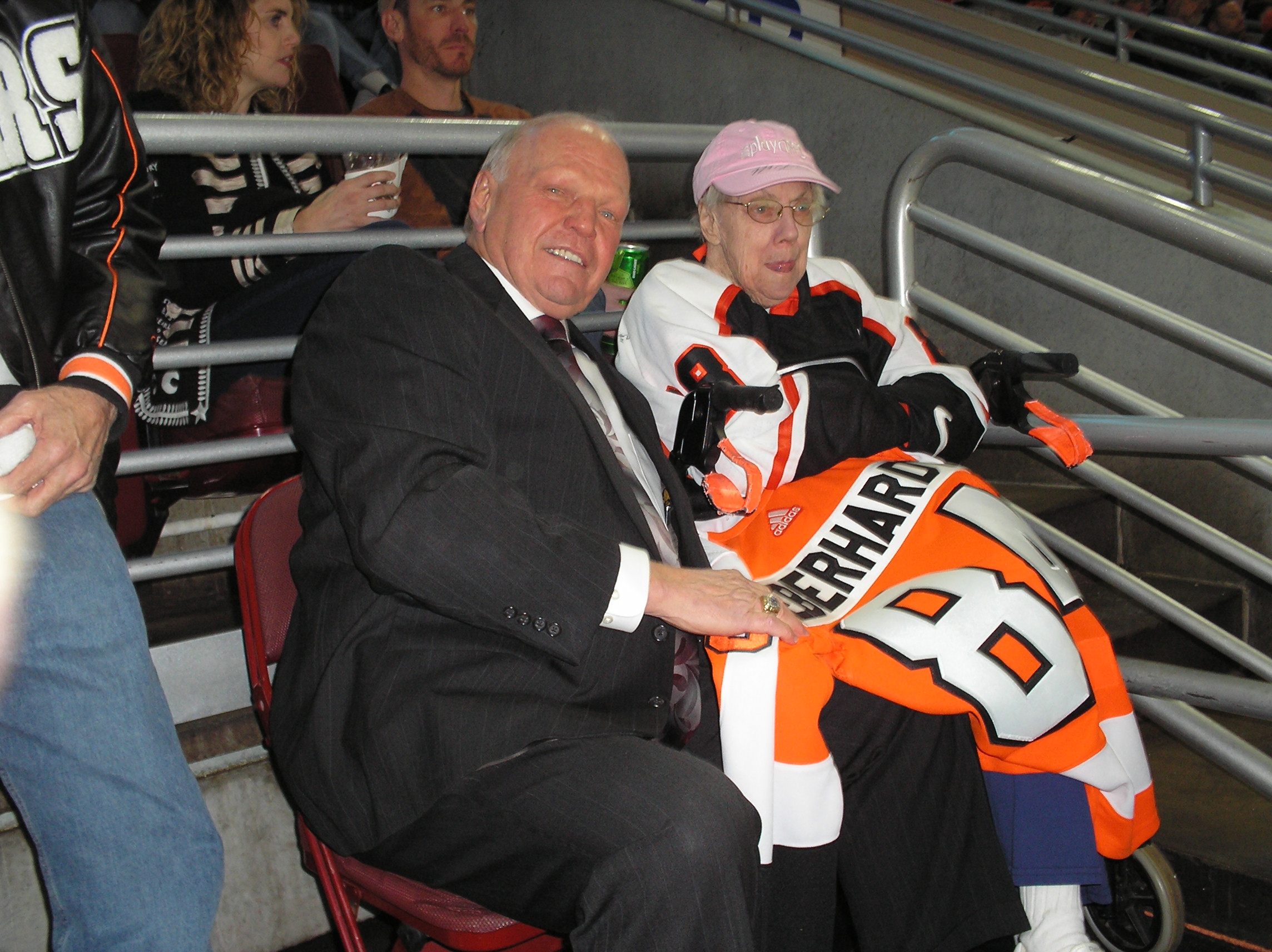 Roseanne and her brother George, were visiting Philadelphia as part of the Wish of a Lifetime, a non-profit organization with the goal of helping to change the lives of seniors in a meaningful way by helping them fulfill their dreams. Roseanne had worked, volunteered and was a season ticket holder for the Philadelphia Flyers for 45 years before she developed Alzheimer's disease which required a move to South Carolina to be closer to her brother. As is common with the disease, Roseanne suffered from memory loss and other cognitive difficulties. When it came to hockey, however, she was very lucid. Roseanne's wish was to attend a Philadelphia Flyers game for her 84th birthday.
After spending time chatting with the siblings, Jodi reached out to Wish of a Lifetime. She learned that arrangements had been made for a presentation during the game in which Roseanne would be presented with flowers. Jodi then took it upon herself to schedule a hair appointment for Roseanne, "She was going to be on the Jumbotron, I knew she would want to look nice." Unfortunately, a snow storm derailed the beauty appointment plans but Roseanne and George were still picked up and transported to the game. Jodi was at the game as well and cheered for her new friends as she watched the presentation. Roseanne also received flowers at the game which were later given to Jodi in gratitude.
George shared his experience with Wish of Lifetime, praising Jodi and the DoubleTree team for the exceptional service he and his sister received. Jodi feels equally grateful for the experience, "It was just so amazing how we connected over a similar love, the Flyers! It is interactions like those that really touch my heart and they are experiences that I will carry with me."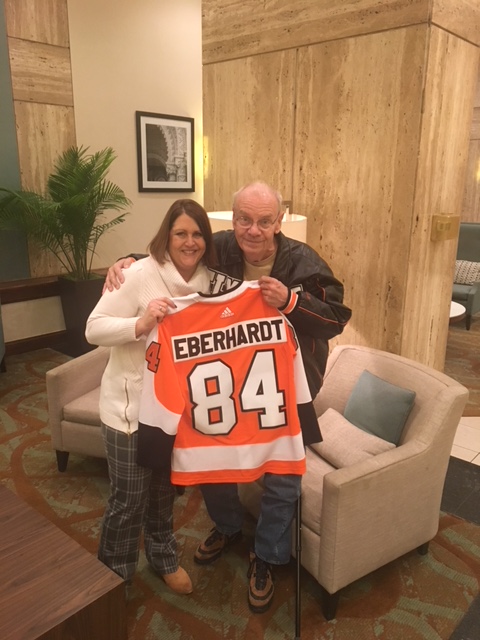 Share