In the Words of Chesapeake
Stuff the Bus - Helping Teachers & Students Achieve Academic Success
August 03, 2018
For the past few weeks, the DoubleTree by Hilton Jacksonville Riverfront has been working diligently for the students and teachers in their community. Today was the culmination of weeks of hard work. Beth Horn, HR Director explains the DoubleTree's commitment to the Stuff The Bus project:
"We are so excited to have participated in 'Stuff the Bus,' a fundraiser for back to school local school supplies – partnering with United Way and First Coast News.
Jim Wagner, our F&B Director - one of our active CARE Team Members, brought this charity event to our attention. And Jim so graciously went to pick up marketing materials for our hotel. With the approval of our GM, Shawn Frisbee, we immediately began to plan an all-employee event around this.
The CARE Committee got together and we decided to not only donate, but to also make it a hotel-wide competition. We created 2 teams – Team 1 (Housekeeping, Front Desk and Bell Staff and Accounting) and Team 2 (F&B, Sales and Engineering and Security.) From the moment this was announced and rolled-out – our teams began to stuff their individual Team 1 and Team 2 boxes.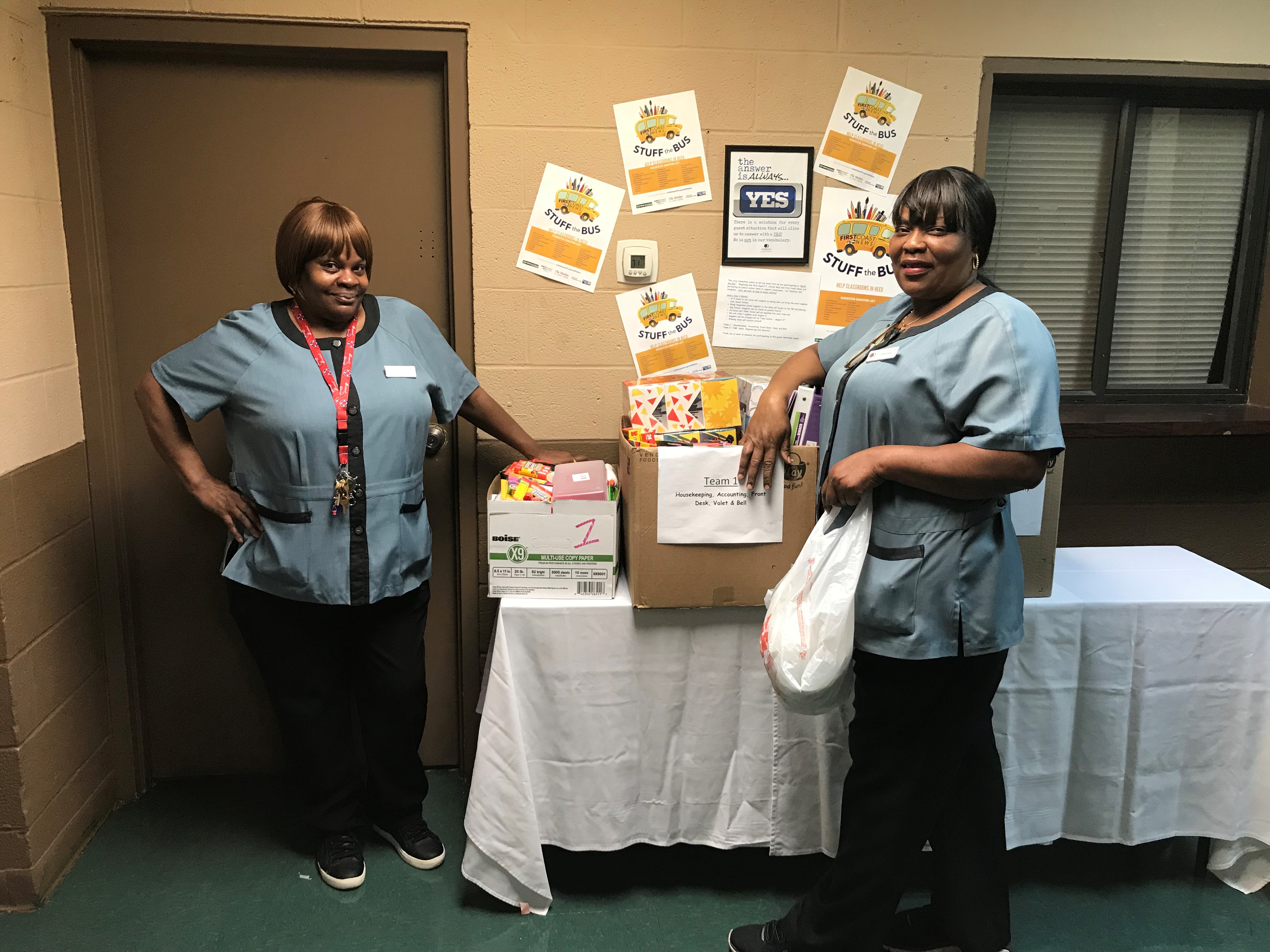 The excitement began to grow around not only who brought in the most supplies, but that team members were "giving back" and donating.
Every day we had team members from all departments bringing in supplies. Along the way, I sent out emails, posted pictures of our team members and announced who was in the lead – they loved it! These two teams were truly competing - in a fun way!
Team 1 took the lead and ended up winning the competition by two boxes. But in the end – everyone is a winner!
Today was drop off day and I accompanied four other CARE team members to deliver supplies and 'Stuff the Bus.' It was really cool to drive up to the donation site with the large buses there and be filmed by the news camera crew. They taped us saying:The DoubleTree by Hilton Jacksonville Downtown Riverfront supports 'Stuff the Bus.' We did that in a big, energetic chant. Pretty cool.
Probably the best part of all of this has been watching our team come together in support of this cause. The employee engagement has been great."
Beth's sentiment is accurate; when an entire team works together to serve others and ensure the academic success of those in their community - everyone is a winner.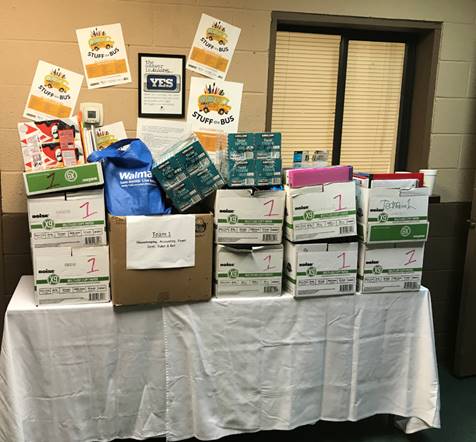 Share