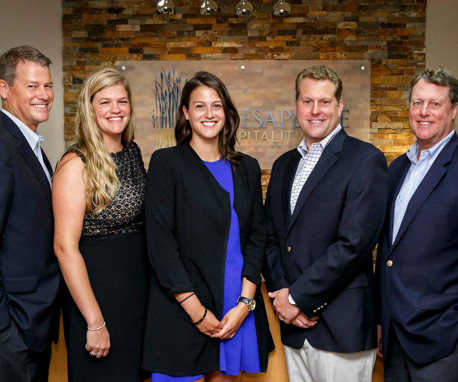 Experience What's Possible . . .
The Chesapeake culture is one that we live and breath every day, it can be felt and experienced – enthusiastic, engaging, hospitable and genuine. Our employees tell us they like Chesapeake Hospitality because they feel a sense of true belonging in a caring and supportive environment where they are challenged and given opportunities to grow and develop their career. The way we conduct our business is best summed up in our core values and The Chesapeake Way.
Core Values
Honesty, Integrity and Humility
The Chesapeake Way
We treat every associate with fairness and respect.
We believe in entrepreneurial management within our structure – we call it "freedom within a framework".
We expect your best effort in the relentless pursuit of excellence.
We deliver results.
We believe in giving back to our community.
"Experience what's possible" is Chesapeake's promise to provide an opportunity for all of our employees to not only imagine what could be but actually attain it.