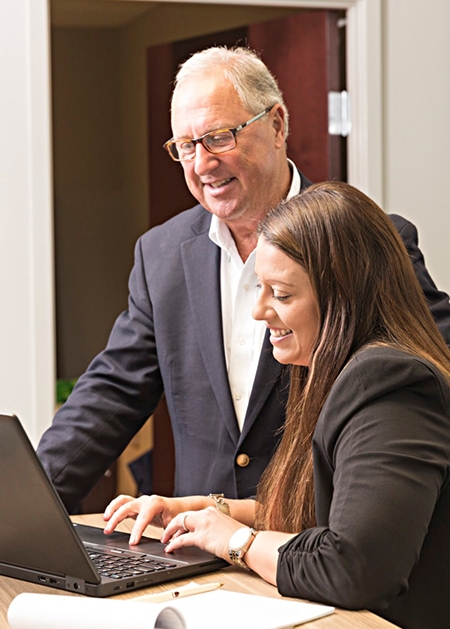 Elevate Your

Revenue
Management
Experience
Now, more than ever, you need to trust the experts. RevAdvantage was developed through the adept knowledge, skill and application of Chesapeake principles across numerous systems, applications and technology partners. We will provide your hotel with short- or long-term assistance that supports strategies and exceeds goals.
What ultimately separates RevAdvantage from the competition is our ability to successfully execute the details of a comprehensive plan that increases market share and boosts revenue.
The RevAdvantage team is led by Cassie Bond, CRME, CHRM, recognized in 2018 by HSMAI (Hospitality Sales & Marketing Association International) as Corporate Revenue Management Professional of the Year. Cassie is supported by a team of focused and proven professionals that have over 65 years of combined revenue management experience.
Our Approach
We operate using a meticulous approach established over our 63-year history with an attention to detail and sound execution.
This comprehensive and systematic process provides your hotel team with defined growth opportunities and potential improvements to your existing systems and strategies. We understand the importance of your brand, and the intricacies of managing proprietary reservations and revenue management platforms.
Capabilities:
Manage OTA relationships
Complete strategy execution
Provide displacement analysis
Review and analyze pricing strategy and results
Forecast, budget, and long-term strategy oversight
Dedicated weekly revenue strategy call with hotel team
Review and analyze channel distribution strategy and results
Daily touchpoints to assure effective strategy implementation
Pre-opening and conversion task completion and system builds
Support your operations with a fully staffed and experienced revenue team
Analyze market performance, identify opportunities & implement applicable revenue strategies
Move Forward
It's time to move forward—trust the experts at RevAdvantage to support your operations and position you for success across all segmentations and booking channels.
Contact Us
You don't know what you don't know—a consultative conversation with RevAdvantage is all it takes to start your hotel on the right path.

Let's talk