Management

Service Areas
Human Resources
People First: A Cultural (R)Evolution
Food & Beverage
A Focus On Flavor & Fundamentals
Accounting
Streamlined Accounting With No Surprises
e-Commerce
Foremost e-Commerce Solutions
Sales & Marketing
High-Energy Sales & Marketing Expertise
Revenue Management
Market-Specific Intel to Maximize Revenue
Assurances
Freedom Within a Framework
Operations
High-Level Operations Expertise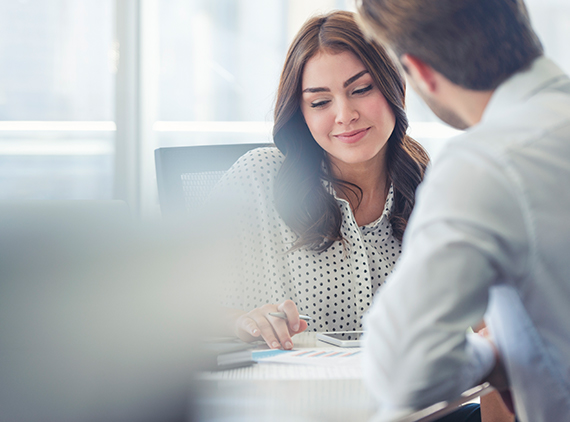 Human Resources
People First: A Cultural (R)Evolution
Chesapeake's Human Resources leadership team provides on-the-ground support training and developing our employees, instilling and reinforcing our corporate values, and fostering personal and professional growth. Our teams foster a performance-based culture—an approach made possible by Chesapeake's people-first approach:
Ensures that all team members are given the tools, training, and motivation to operate in the most efficient and effective manner.
Promotes and recruits the best people, recognizing and encouraging the value of diversity in the workplace.
Provides competitive salary and benefits packages, unlocking the full potential of our workforce by providing training and development for career enhancement.
Provides a work atmosphere that is safe, healthy, and secure and conscious of long-term family and community goals.
Establishes, administers, and effectively communicates the sound policies, rules, and practices that treat employees with dignity and quality while maintaining company compliance with employment and labor laws and corporate directives.
Creates a professional culture where associates feel empowered to experience what's possible.
Food & Beverage
A Focus On Flavor & Fundamentals
Chesapeake appreciates that innovative and appealing F&B options should never be treated as an afterthought, but as an essential ingredient in a proven recipe for sustained full-service success. From creative menu options to compelling dining and drinking environments, Chesapeake understands how to make a dynamic F&B program come to life—and to do it in a way that is scalable, adaptable, and fully customizable.
Because every property is different, and no two F&B programs are the same, our experienced restaurateurs are adept at delivering proven, high-quality concepts that optimize a hotel's transient and group guest experience and address the unique contours of the local market. Our comprehensive solutions begin with brand creation, and include food selection from tested, innovative menu creations, menu design, beverage and specialty drink selection, marketing, signage and social media promotion. Our team skillfully accommodates myriad F&B variables, including restaurant, bar, banquet, room service, kitchen, menu, equipment, FF&E, staffing concepts, and other considerations.
The result is award-winning environments, strategic cost controls, creative and intelligent design, and inspired cultural and culinary touches: a Food & Beverage platform that cultivates an extraordinary guest experience and creates a memorable and enduring sense of place—all while achieving industry-leading departmental margins.
Accounting
Streamlined Accounting With No Surprises
Our full-service accounting platform provides complete payroll, accounts payable, cash flow management, Sarbanes-Oxley compliance, financial statements, and other accounting services. Our proprietary forecast system eliminates surprises and provides you with a clear picture of your hotel's financial history, projections and expected cash flow so you can plan and act with confidence. It is the right data conveyed in a timely and meaningful way.
Accounting services we can provide include:
Daily revenue and labor reporting
Centralized accounts payable processing and cash management
General ledger using Microsoft GP Dynamics
Monthly financial statement preparation
Account reconciliations
Sales and occupancy tax filings
Annual budgeting
Monthly hotel operations forecasting
Cash flow forecasting
Construction accounting services
Support and consulting on financing and refinancing
Audit support on a fee-for-service basis
e-Commerce
Foremost e-Commerce Solutions
In a rapidly evolving hotel environment, we pair long term vision with next-generation management practices. Nowhere is this more evident than in our high-tech approach to e-commerce and the rapidly expanding role of social media. Our e-commerce team manages every aspect of your asset's online presence, developing a comprehensive e-commerce strategy that enhances top-line revenue through reputation management and social marketing. Each hotel is unique and we develop targeted strategies that maximize profitability—from SEO-optimized website design and development to email marketing, paid and organic search and third party marketing. You can be assured your property's messaging and calls for action are clear and targeted for maximum impact.
Our e-commerce services include:
Independent website design and development
Email marketing campaigns
Search engine marketing
Pay-per-click campaigns
Social media campaigns, including advertising
SEO optimization
Content and video marketing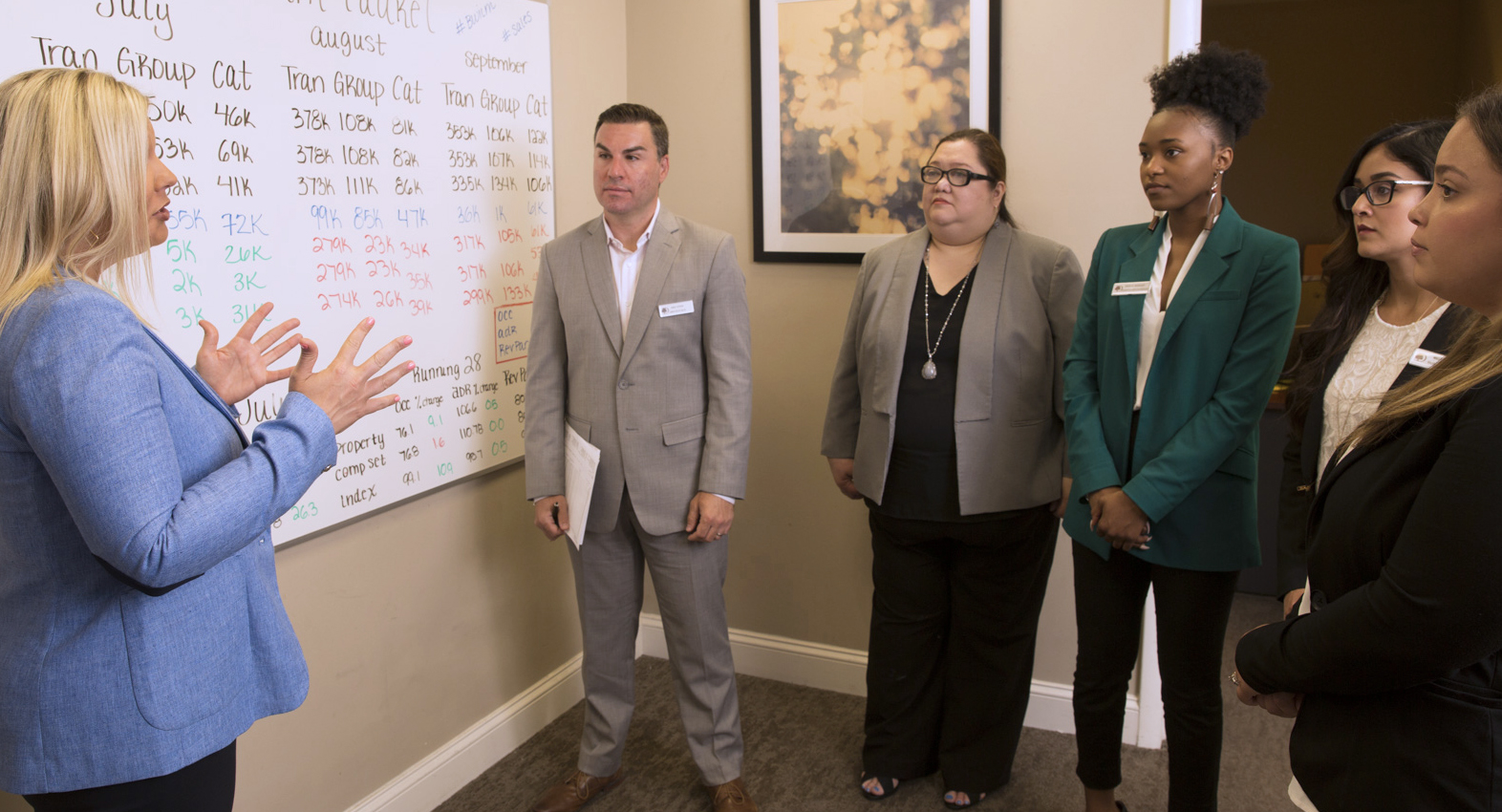 Sales & Marketing
High-Energy Sales & Marketing Expertise
From goal-oriented marketing plans to strategic initiatives, Chesapeake's market-leading sales and marketing teams merge passion with productivity.
Our best-in-business sales and marketing teams have the proven ability to translate data into specific initiatives that maximize revenue from the most cost-effective segments and channels.
Our experienced sales professionals utilize cutting-edge technologies and e-commerce tools as key resources to increase productivity. As experts within the brands we serve, we excel in developing and maintaining positive brand relationships to maximize revenue opportunities in global sales, distribution, and marketing. Detailed marketing plans and regular reviews help reinforce strategic goals, and an emphasis on resource allocation and accountability ensures that all marketing expenses are precisely targeted.
Additionally, our sales executives receive proprietary sales training to ensure they are well-equipped to answer important questions and distill the most complex, data-driven topics into information that matters to our partners.
Revenue Management
Market-Specific Intel to Maximize Revenue
Our demonstrated sales and revenue management expertise drives top-line success and makes an immediate and substantial difference in performance. Our proactive approach to revenue management practices integrates real-time business intelligence and industry-leading technology, providing our team of revenue experts with the knowledge to make accurate and timely revenue-generating decisions. Corporate and regional revenue managers develop a deep understanding of individual markets, utilizing innovative web-based tools to analyze daily trends and patterns to deliver the highest rate at the lowest cost of distribution—we tailor our approach to each market.
Strategic and tactical methodologies are adapted to accommodate market and competitive influences, and a comprehensive e-commerce strategy enhances top-line revenue through social networking, reputation management, and online marketing. Our proprietary systems and analytical tools take the guesswork out of rate-setting and accurately project revenue results.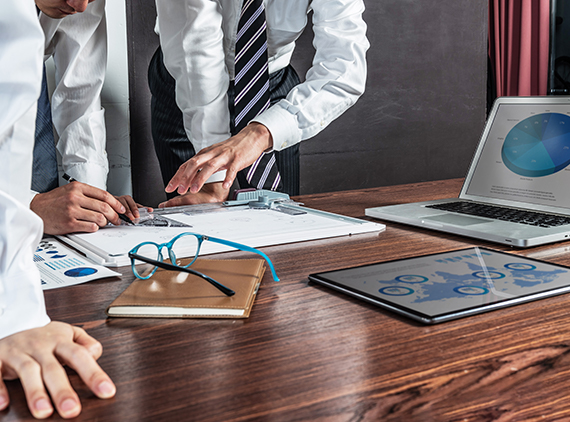 Assurances
Freedom Within a Framework
We deploy an entrepreneurial management style within a proven structure—an approach we refer to as "freedom within a framework"—that inspires a relentless pursuit of excellence. Our teams are accountable and driven. Transparency and responsiveness form the cornerstone of our approach to building strong and enduring relationships.
Operations
High-Level Operations Expertise
Our corporate structure is built with an entrepreneurial mindset, making our approach to operations one of the industry's best business models. As passionate hospitality experts, our operational successes begin with a unique support model: experienced, motivated and specialized teams of experts with a singular asset focus and a commitment to maximizing collaboration between the team on the ground and corporate leadership. Our regional operations executives work with a limited number of hotels to ensure a high level of involvement and intimate knowledge of every hotel under their responsibility.